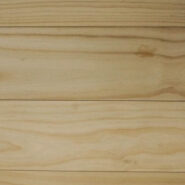 Accoya
Accoya is derived from radiata pine trees. The raw materials undergo a modification procedure known as acetylation. Through this process, the radiata pine wood is transformed into Accoya, which is recognized as the most durable wood in the world.
Apitong
Apitong is a robust and sturdy wood with a rough grain pattern. Due to its high mineral content, it offers excellent durability and is often preferred over other types of wood for applications that involve potential decay or abrasive wear. This wood's heartwood is typically dark reddish-brown, making it a visually appealing option for various millwork projects.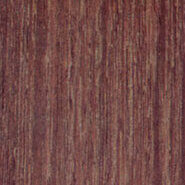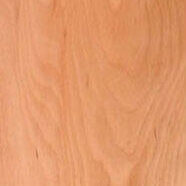 Beech
(european steamed)
European Steamed Beech has become increasingly popular as an imported wood due to its similarities to Alder. With a blonde color and subtle red hues, it is often marketed as a substitute for Alder and graded accordingly. It takes stain well and offers excellent wear resistance. Additionally, its machinability makes it an ideal choice for creating molding pieces.
Birch
(baltic/russian
)
Baltic Birch, also known as Russian Birch, is a high-quality hardwood with a fine, even grain and distinctive white sapwood. Its smooth and consistent texture makes it an ideal choice for a variety of millwork projects, as it takes stains and finishes exceptionally well and can be customized to suit any design aesthetic. Whether you prefer a natural wood finish or something more colorful, Baltic Birch is a versatile and durable choice for your next millwork project.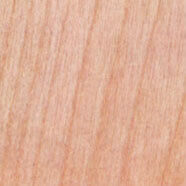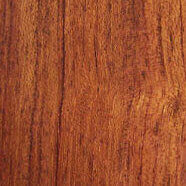 Bubinga
(african rosewood)
African Rosewood, commonly known as Bubinga, is a dense and weighty wood that is prized for its exceptional hardness and durability. Sourced primarily from the Ivory Coast in Africa, Bubinga is renowned for its rich and vibrant deep red color, accented by occasional veins of darker hues. Whether you're seeking a high-quality wood for furniture, cabinetry, or other millwork applications, Bubinga is a reliable and attractive choice that is sure to stand the test of time.
Spanish Cedar
Spanish Cedar is a popular wood choice for millwork applications due to its natural resistance to decay, insects, and moisture. This versatile wood is easy to work with and has a pleasant aroma that makes it a popular choice for custom cabinetry, doors, and window frames. With its attractive color and unique grain patterns, Spanish Cedar is a reliable and durable choice for a wide range of millwork projects.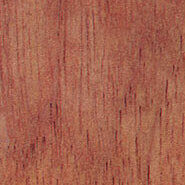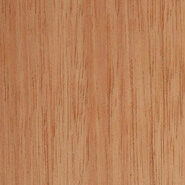 Red Grandis
Red Grandis wood boasts consistent quality due to its single-species and single-plantation cultivation in Uruguay, under controlled growing conditions. The wood features a straight grain pattern, a uniform medium-pink hue, and is naturally resistant to fungi, ensuring long-lasting durability. Red Grandis wood is also renowned for its excellent strength and stiffness, as well as its ease of machining and superior dimensional stability, making it a reliable choice for a wide range of millwork applications.
Jatoba
(brazilian cherry)
Renowned for its remarkable hardness and durability, Jatoba is a type of wood that offers excellent shock resistance, making it ideal for high-traffic areas. Also known as Brazilian Cherry, Jatoba has a reddish-brown hue with a subtle golden shimmer, adding an elegant touch to any millwork project.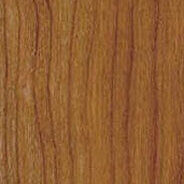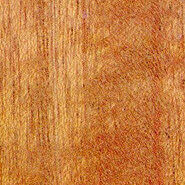 Mahogany
(african)
Boasting a similar color and workability to Genuine Mahogany, African Mahogany is known for its ribbon-figure pattern. This medium reddish-brown wood is lighter in color than most people expect, but it develops a deep, rich hue as it ages. Ideal for millwork applications, African Mahogany is a versatile and elegant choice.
Mahogany
(genuine)
Genuine Mahogany is a top choice for woodworkers, but availability issues are rising due to export restrictions on rough lumber. Dimensional lumber or finished products like furniture are preferred for export. It's moderately dense, strong, stable, durable, and machines and finishes well. The wood is reddish-brown and darkens with age.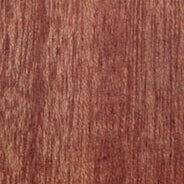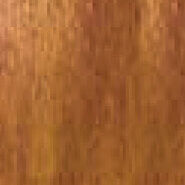 Mahogany
(philippine)
In the United States, two variants of Philippine Mahogany are accessible: dark red and light red. This wood type shares a resemblance in both appearance and machining properties with Lauan. Additionally, Philippine Mahogany possesses a notably sturdy texture and a relatively high density.
Mara Macho
Mara Macho, which originates from Peru and Brazil, can be kiln dried with ease, but it has a tendency to warp and bend. Its grain pattern is akin to that of Spanish Cedar, but its resilience for outdoor use is considered subpar. The wood features medium brown heartwood and pinkish sapwood, and it can be processed and finished smoothly.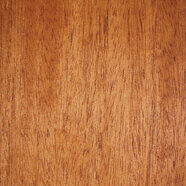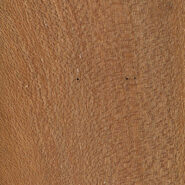 Red Meranti
The natural elegance of Dark Red Meranti is accompanied by its legendary hardness. This wood variety is visually appealing, long-lasting, impervious to decay, effortless to handle, and takes well to both paint and stain.
Mukulungu
(african redwood)
Also known as Mukulungu, African Redwood shares similarities with Ipé as it is incredibly dense and weighty. Among all the available species, this African wood type closely matches Ipé in both density and outdoor durability. Despite its remarkable properties, African Redwood is challenging to machine and significantly weighty.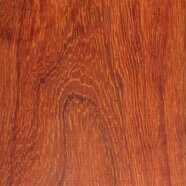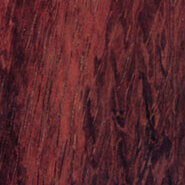 Padauk
(vermillion)
Vermillion, also referred to as Padauk, boasts a coarse texture and exceptional hardness, with its interlocking grain pattern setting it apart. During cutting and sanding, care must be taken to avoid minor respiratory problems resulting from the wood dust. The wood features a light to dark red hue, highlighted by contrasting streaks.
Radiata Pine
Radiata Pine, despite being a softwood, boasts a density that surpasses that of various hardwood species. Though native to the United States, Radiata Pine is predominantly imported from countries such as New Zealand, Chile, Austria, and Spain, where large plantations of the tree have been established. Often, Radiata Pine is sold in blanked and finger-jointed form.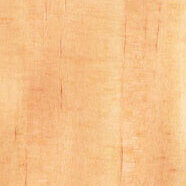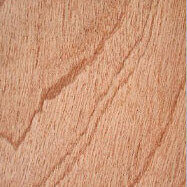 Sapele
With a reddish-brown hue and medium texture, Sapele shares a close resemblance to African Mahogany in terms of appearance, although it is notably harder and weightier. Its interlocking grain often presents a wavy pattern. Despite carrying the typical look and color of Mahogany, Sapele lacks the same level of durability and steadiness as genuine Mahogany.
Sipo
Sipo, an African species, serves as a top-notch alternative to Genuine Mahogany. When compared to other substitutes, Sipo stands out for its workability, which is closest to that of Genuine Mahogany. Its heartwood is uniformly colored in reddish-brown, with well-defined sapwood. Given its resistance to rot, Sipo is frequently used in outdoor settings.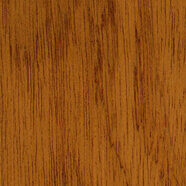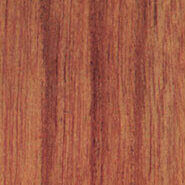 Teak
Teak is widely regarded as one of the most exquisite and prized wood species by experts in the industry. Its remarkable strength, hardness, and durability make it an exceptional material. Furthermore, teak wood contains natural oil silicates that provide excellent protection against saltwater conditions. It has a consistently straight-grained structure and can be easily machined with the appropriate tools. Over time, teak undergoes a color change from yellow to brown and darkens with exposure to the elements.
Zebrawood
Characterized by its distinctively bold appearance, zebrawood is a heavy and hard timber. The wood's texture is coarse, and it showcases a light gold color with striking dark brown to almost black streaks running throughout.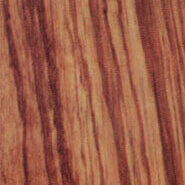 We also offer many Domestic Wood options!